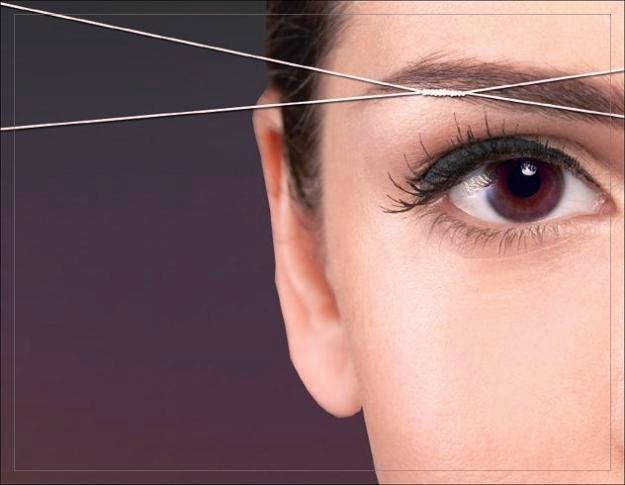 Threading is the ancient art of hair removal which originated in Asia and Middle East, and now has become so popular in Western countries. Like with Yoga and Ayurveda, women are looking for new ways to integrate Eastern ways into their beauty regimes. Yet, while perhaps being exotic, much of threading appeal has to do with its benefits.
Threading is a gentle art and the most natural way to remove unwanted hair. It is a very delicate procedure which makes it suitable for even the most sensitive skin. It involves twisting a piece of thread, usually cotton, into a double strand. This double stranded thread is used to pick up a line of hair and then remove it, creating a very clean, precise hairline with a smooth finish. Because it removes hair from the root, it is a reasonably long lasting hair removal technique as well.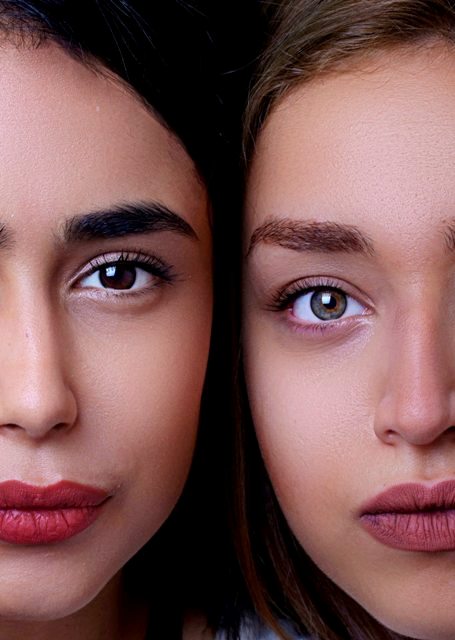 The Benefits of Threading
Threading is a preferred hair removal technique for a number of reasons:
· Threading is safe. It will not harm the skin like wax and some depilatory creams can, because the top layer of the skin is not peeled or traumatized, and it does not use potentially harmful chemicals or heat. It is an alternative for people with sensitive skin or those who suffer from acne.
· Threading is suitable for removing fine as well as coarse, long as well as very short hair, which definitely gives it an edge over many methods of hair removal.
· Unlike tweezing, threading removes one clean line of hair all at once, making it much quicker and easier to shape the brows.
· Threading is much kinder to the skin. Irritation, skin rashes or excessive redness are avoided with threading, however the skin may get slightly reddish for a few minutes.
· Threading lifts the hair from the follicle, therefore if it is done on a regular basis, it weakens the hair follicle so hair growth becomes less dense over time, and new hair will grow finer and sparser.
· Re-growth is between 2-4 weeks, depending on hair growth.
This makes threading the most effective method of hair removal on the face for everyone. If you are looking for the best results, you need to consider threading.
.
.
.
.
.
.
.
.
.
.
.
.
.
.
.
.
.
.
.
.
.
.
.
.
.
.
Waxing, Waxing Salon, Waxing in Nottingham, Waxing in Nottingham City Centre, Waxing Salons in Nottingham, Best Waxing Salon in Nottingham, Waxing Salon in Nottingham City Centre, Best Waxing in Nottingham, Leg Waxing, Leg Waxing in Nottingham, Bikini wax Nottingham, Hot Wax in Nottingham, Warm Wax in Nottingham, Body Waxing, Body Waxing in Nottingham, Waxing Discount Nottingham, Hair Removal, Hair Removal in Nottingham, Hot Wax, Non-strip Wax, Waxed, Get Waxed, Waxing Hair, Hair Waxing, strip wax in Nottingham, Manicure, Manicure in Nottingham, Best Manicure in Nottingham, Manicure in Nottingham city centre, Hot Oil Manicure, Pedicure, Nails, Nails in Nottingham, Nails in Nottingham City Centre, Nail Technicians Nottingham, Nail Salon, Nail Salons in Nottingham, Best Nail Salon in Nottingham, Cuticles, Gel Nails in Nottingham, Gelish, Gel Polish, Gel Nails, Gel Nails in Nottingham, Best Gel Nails in Nottingham City Centre, Rockstar Nails, Rockstar Nails in Nottingham, Rockstar Toes, Rockstar Manicure, Rockstar Pedicure, Nail and Beauty Salons in Nottingham, Pedicure in Nottingham, Glitter Nails in Nottingham, Glitter Toes Nottingham, Beauty Salon, Beauty Salons in Nottingham, Best Beauty Salon in Nottingham, Beauty Salon in Nottingham City Centre, Beauty Treatments, Beauty Treatment in Nottingham, Beauty Services, Beauty Services in Nottingham, Beauty therapy in Nottingham, Beauty Therapist, Best Beauty Therapist in Nottingham, Beautician, Best Beautician in Nottingham, Threading, Threading Nottingham, Eyebrow Threading, Eyebrow Shaping, Facial Hair, Eyebrow, Lash, Brow, High Definition Brows, Tinting, Eyebrow Tinting, Eyelash Tinting, Eyebrow Tinting Nottingham, Eyelash Tinting in Nottingham, Lash Treatment in Nottingham, Cosmetics, Makeup, SAI COSMETICS, Hypo-Allergenic Makeup, Non-Comedogenic Makeup, Allergy Tested Makeup, Paraben Free Makeup, Fragrance Free Makeup, Cruelty Free Makeup, Eyebrow Powder, Brows, Brow Powder, Eyebrow Brush, Angle Brow Brush, Brow Brush, Lash, Mascara, Curling Mascara, Volumizing Mascara, Water resistant Mascara, Liquid Liner, Eye Pencil
.
.
.
.
.
.
.
.